Train to become a Veterinary Nurse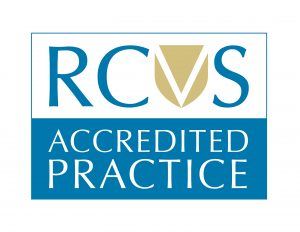 Here at Gratis Jobs we frequently get asked "Do you have any jobs working with animals?"
The answer is that we often do! Make sure that you search our listings regularly because new vacancies are added every day.
The Royal College of Veterinary Surgeons are currently offering great advice on training to be a Veterinary Nurse.
What is veterinary nursing?
Veterinary nursing is the supportive care of animals receiving treatment within a veterinary practice. A veterinary nurse works as a member of the veterinary team, providing expert nursing care for sick animals.
Veterinary nurses also play a significant role in educating owners on maintaining the health of their pets. They carry out technical work and are skilled in undertaking a range of diagnostic tests, medical treatments and minor surgical procedures, under veterinary direction.
Typical veterinary nursing duties
The day-to-day job of a veterinary nurse will vary but responsibilities may include;
Preparing patients for surgical procedures
Providing support to animals and their owners before and after operations
Assisting in the operating theatre as a scrubbed veterinary nurse
Carrying out veterinary nurse consultations
Administering medications and fluid therapy to patients
Observing and recording patients' vital signs (temperature, pulse, respiration and pain)
Applying bandages to wounds and fractures
Educating animal owners on nutrition and preventative care and providing basic behavioural advice
Assisting during emergency procedures
Carrying out a range of diagnostic tests in the practice laboratory (e.g blood samples, urine samples)
Taking radiographs
Dispensing medication and demonstrate to owners how to use them
Supporting and managing teams
If you're interested in a career in veterinary nursing then find out more via the link below: